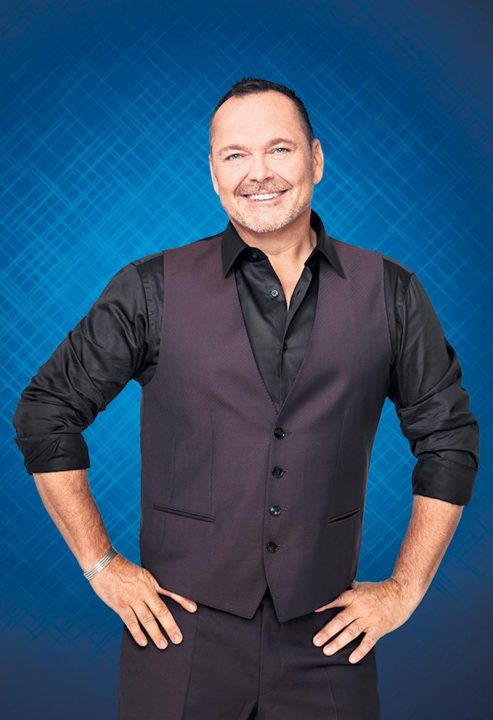 La légende
Déjà à 8 ans il se voyait sur scène, promettant à sa mère que ce sera lui là haut un jour. Une vingtaine d'années plus tard, c'est exactement ce qu'il fait, avec son premier spectacle, Jean-Michel Anctil (1996).  C'est une réussite ! Il est présenté plus de 250 fois et même nominé dans la catégorie Spectacle de l'année à l'ADISQ.
Son deuxième spectacle, Rumeurs (1999) est un grand succès et devient le spectacle d'humour le plus vendu au Québec, avec 532 000 billets écoulés !
Avec son troisième spectacle, Tel quel (2009), le public est de nouveau au rendez-vous. Il remporte le Félix du DVD humour de l'année au gala de l'ADISQ.
Aujourd'hui, il revient avec son quatrième et dernier One-Man-Show, JE4N MICHEL.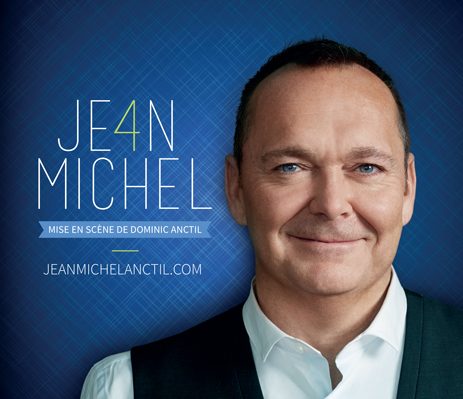 JE4N MICHEL
C'est son quatrième grand tour de piste solo, et aussi son dernier ! Ayant tout juste atteint la cinquantaine, l'humoriste aborde les changements dans son spectacle et en change aussi la recette. Les personnages qui ont fait son succès sont en retrait et il choisit un format de spectacle différent. "Ce n'est pas une série de sketchs comme je faisais avant. C'est une longue histoire d'une heure quarante-cinq à travers laquelle j'ai inclus mes personnages."
C'est aussi un spectacle plus personnel, qui "parle essentiellement de moi, avec beaucoup d'autodérision". Il se penche aussi sur ces "moments parfaits", de bonheur qui passent trop vite pour pouvoir les apprécier pleinement.
Ce nouveau spectacle est destiné à toute la famille,  "Les jeunes de 14 ou 17 ans trippent autant que leurs parents. C'est un préjugé que je devais faire tomber parce qu'il y a ben du monde qui pense qu'un humoriste vieillissant va aborder des thèmes spécifiques et faire des jokes de mononcle, mais c'est faux."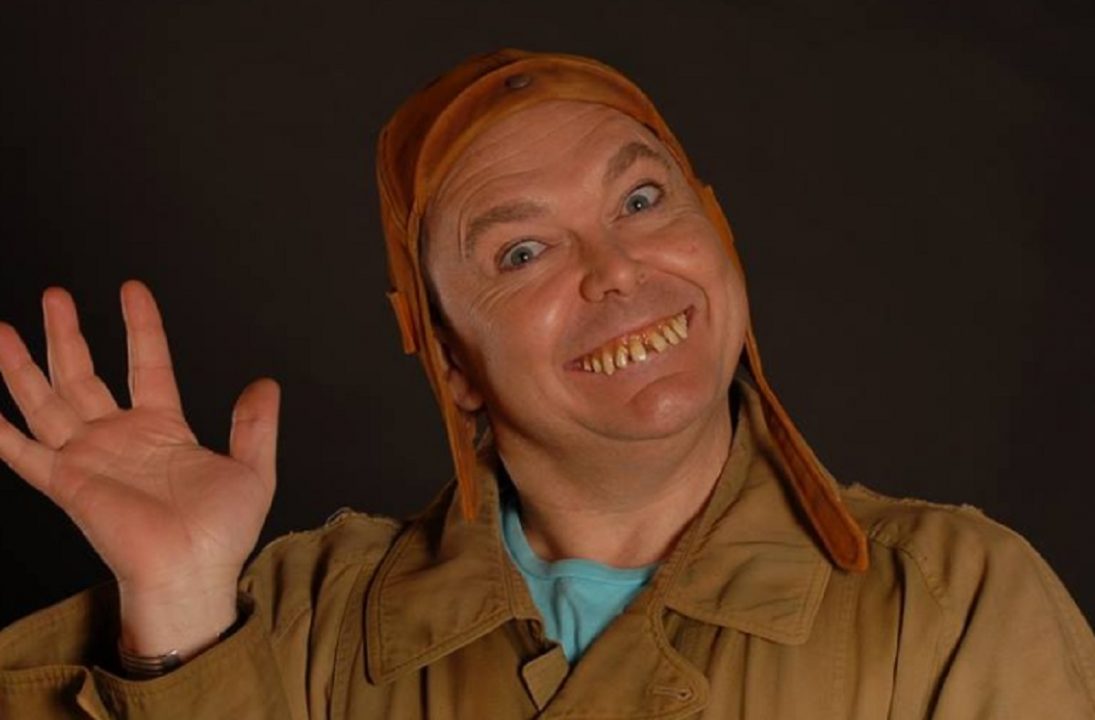 Ses Personnages
Les personnages de Jean-Michel Anctil sont en grande partie à l'origine de son succès, il ne pouvait donc pas s'en séparer complètement. Même si l'humoriste change de format pour son nouveau spectacle, n'ayez crainte ! Râteau et Précilla ne font pas partie de la coupe et vous allez pouvoir les retrouver une dernière fois.
Tout comme le spectacle, les personnages on connu quelques changements et on découvrira une facette un peu plus personnelle d'eux. Râteau se révélera beaucoup moins bête et plus sensible qu'il n'en à l'air. Jean-Michel explique "J'ai gardé Râteau, car j'ai un plaisir fou à le faire et je savais que je pouvais l'amener ailleurs, […] lui donner une sensibilité et une sincérité, y compris dans son propos."
On a hâte de voir ça !
La Slague's Evolution
La Slague was established in 1964 by the Centre des jeunes de Sudbury. After many years of success, La Slague went dormant, and then reappeared for a time in the mid-1980s as a community-based volunteer organization. With La Slague's renaissance in 2006 as part of the Carrefour francophone, a third generation of concert promotion activities was afoot.